Welcome to the August 2015 Learn2Jam Newsletter

Guitar Soloing Tip
Due to the demands of schedule I am finding it increasingly hard to supply you with guitar lessons and tips that you have come to expect in this newsletter.  As a result, I have brought on board another guitarist to help me assemble these videos.  I'd like to introduce Sean Rohrer to all of you.  Sean has 20 years of experience as a guitarists musician and mix engineer. He and his bands have toured extensively and shared the stage with acts like Sleeping with Sirens, Soulfly and Static X.
I have reviewed this first lesson assembled my Sean and I think you'll find it to be excellent. Here is a brief summary:
There are certain guitar techniques which are instantly recognizable, timeless sounds. Pentatonic double stop rhythm playing is one of those techniques. Jimi Hendrix, Stevie Ray Vaughn, Pearl Jam, Lynyrd Skynyrd and countless others have all used this to write classic songs which still hold up decades later. Using mostly one shape, moved strategically to different places, you can outline a chord progression while combining lead and rhythm playing, all at the same time! The prerequisite techniques for this kind of playing are: pentatonic scales, barring, hammer on's and pull off's. See the video below for more information: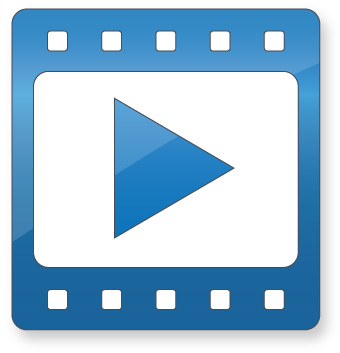 https://youtu.be/8bAM672v0vw
Don't forget to check out my Learn2Jam guitar soloing course.  Get up to speed with soloing quicker than you every thought possible. www.guitar-1.com
---
Forte Music Notation Software FREE
The folks at Forte are celebrating their 500,000th download by
giving away FORTE Basic (a $24 value), absolutely free.
I have downloaded and installed this program and it is a really nice, professional looking applications. FORTE was created specifically to be user-friendly, functional, and fun! It's perfect for all ages and all skill levels! You do not need time-consuming tutorials to get started. With FORTE you will be able to compose your first piece of music in as little as 10 minutes.  Here is the link to some additional information about the product:  http://www.fortenotation.com/en/product-tour/
And, here is the page to grab your free copy:
http://www.fortenotation.com/en/lp/give-away/
---
Break Out Tool For Guitarists – Save $50
If you use video in your guitar lessons, learning or teaching, then you really should try this product. It will enable you to learn guitar songs, solos and riffs easier and quicker. It not only saves you time but it enables you learn material more accurately – because you can break a solo or riff down, analyze it and then put it back together again by doing video slow motion, video zooming and repeated playing – ALL at the same time.
Click the link below to get more information At a minimum, even if you don't buy the product, today you MUST give it a try.  Once you do, you'll be hooked!  The demo is a fully functional 4-hour trial. Take it for a test drive and see for yourself, just how valuable this product
 
http://tinyurl.com/oxq5m5v

Here is what one user said.
You should hear my first assignment vs. those who didn't use Video Surgeon. It could be the difference between a passing grade and a failing grade for me. You are changing the way people learn! I'm the third student in this class that already bought Video Surgeon. You should hear my first assignment vs. those who didn't use Video Surgeon.
Andrew W.
Guitar Student, Berkley School of Music

>>>>>>>>>>>>>>>>>
Stay tuned, because with Sean's help I hope to send you a steady diet of new guitar lessons.
Best Regards,
Tony Aja
Learn2Jam Guitar Soling System
Guitar Leads Master Volume